Ucloud VDC
Ucloud VDC (virtual datacenter) provides comprehensive infrastructure capabilities to host your most critical workloads of business applications and e-commerce or corporate websites. Also, we enable you to manage your services through powerful APIs and a user-friendly web interface portal.
The VDC is built on a fully-clustered, enterprise-class computing architecture with industry-leading virtualisation provided by Citrix platforms. We provide a cloud based resource pool of computing, storage and network with the required privilege of access to manage their VDC via our portal. Also Ucloud ensures that the VDC has a scale, performance and security to meet all your enterprise business needs.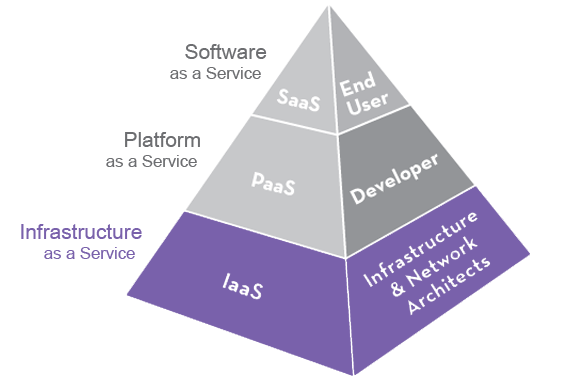 Ucloud provides reliable redundant infrastructure to ensure high availability access to your Cloud with zero downtime.
The biggest differentiating feature of a Ucloud VDC is that you can easily re-adjust resource allocations within your environment at any time. Many cloud providers offers the same combination of components, but they do not allow you to reconfigure them. If you grow out of one of these, you must trade that VDC or Virtual / Physical server in for a large one.
At Ucloud, no matter how your resources are allocated initially, you can always readjust how much computing, memory or storage you need. You can grow and contract your VM as needed without ever moving your workload.
Ucloud VPC
Ucloud VPC (Virtual Private Cloud) lets you provision a logically isolated section of the cloud where you can launch resources in a virtual network that you define. You have complete control over your virtual networking environment, including selection of your own IP address range, creation of subnets, and configuration of route tables and network gateways.
You can easily customize the network configuration for your VPC. For example, you can create a public-facing subnet for your webservers that has access to the Internet, and place your backend systems such as databases or application servers in a private-facing subnet with no Internet access. You can leverage multiple layers of security, including security groups and network access control lists, to help control access to your instances in each subnet.
Additionally, you can create a L2 Private Gateway and / or add a VPN Public Gateway connection between your corporate locations and your VPC and leverage the cloud as an extension of your corporate office.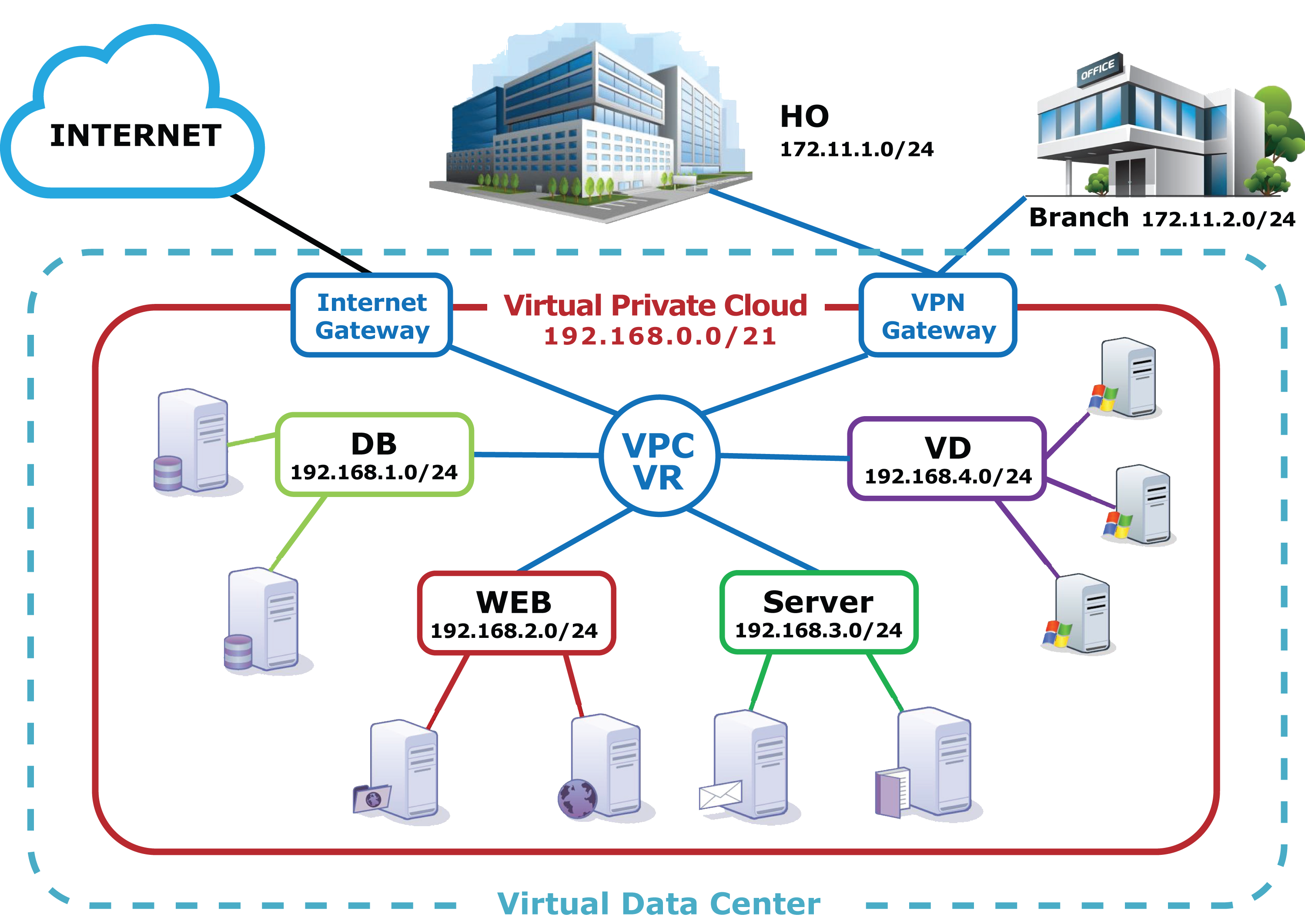 Use Cases
Host multi-tier web applications
You can use VPC to host multi-tier web applications and strictly enforce access and security restrictions between your webservers, application servers, and databases. You can launch webservers in a publicly accessible subnet and application servers and databases in non-publically accessible subnets. The application servers and databases can't be directly accessed from the Internet, but they can still access the Internet via a NAT instance to download patches, for example. You can control access between the servers and subnets using inbound and outbound filtering rules provided by network access control lists and security groups.
Extend your corporate network into the cloud
You can move corporate applications to the cloud, launch additional webservers, or add more compute capacity to your network by connecting your VPC to your corporate network. Because your VPC can be hosted behind your corporate firewall, you can seamlessly move your IT resources into the cloud without changing how your users access these applications.
Disaster Recovery
You can periodically backup your mission critical data from your datacenter to a small number of Ucloud instances. In the event of a disaster in your own datacenter, you can quickly launch these instances to ensure business continuity. When the disaster is over, you can send your mission critical data back to your datacenter. By using Ucloud VPC for disaster recovery, you can have all the benefits
Ucloud VD
Ucloud VD (Virtual Desktop) transforms your traditional desktop into a cloud-based service where you can get all the desktop features and functionalities from the Cloud. As a solution, VD eliminates upfront investments associated with the traditional desktop model and instead provides a cost-effective and low power consumption service model to meet your PC requirements and changing business needs. VD provides enterprise-level security, best-in-class monitoring and a highly secure facility to provide around-the-clock support for our customers. Also, the productivity of your workers would increase due to a significant reduction in the time required to perform desktop management and associated support tasks.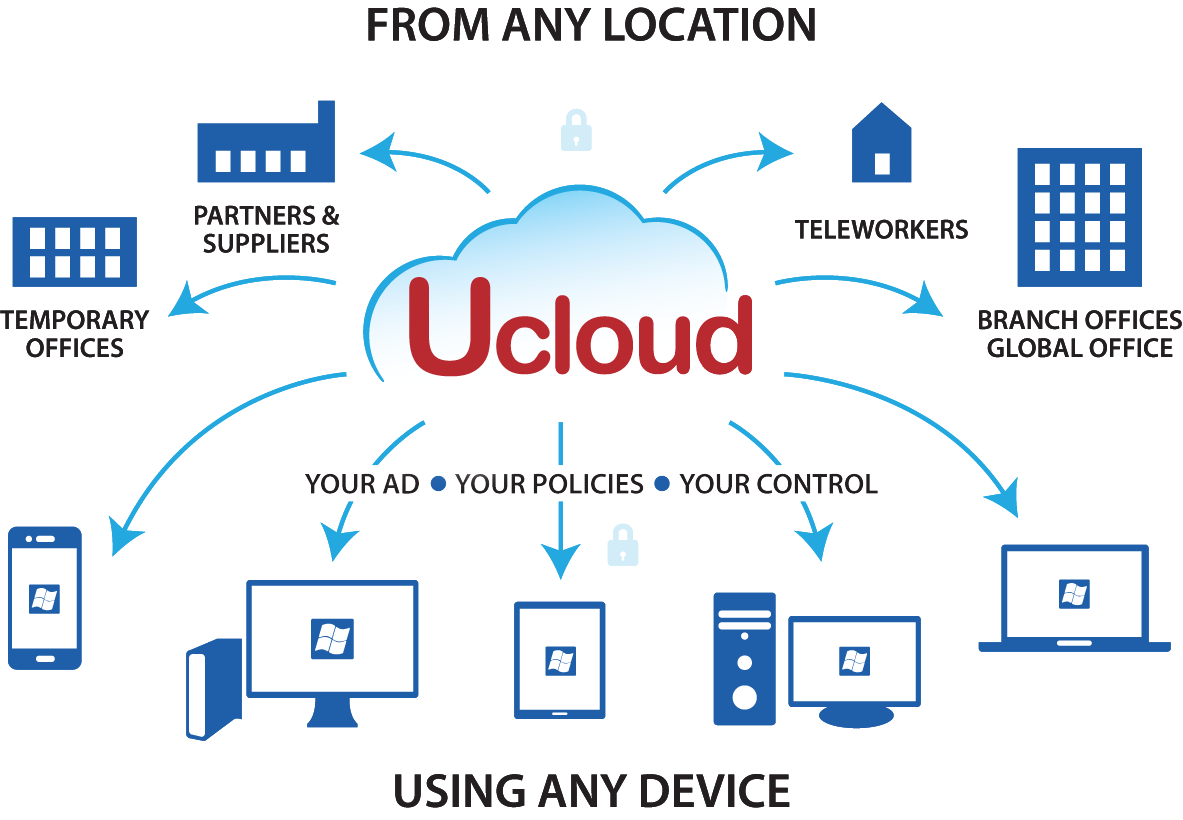 Ucloud VD delivers the following
A simplified deployment and management of your desktop environment.
A faster path to virtual desktop deployment.
Pre-engineered, end-to-end solutions for accelerated business outcomes.
Ucloud VD enables you to rapidly provision desktops to end-users anywhere and on any device, without compromising their computing experience. Our pre-intergrated virtual solutions and management services are scalable, secure and affordable.
Customer Value
Ucloud VD supports a wide range of devices and thin clients (as well as many older PCs) to enable VD access. We can help you quickly define and provision persistent desktops. Ucloud VD minimises the risks to company data and applications when end-user devices are lost, damaged or stolen or infected. Ucloud VD reduces the burden of day-to-day desktop management and instead allows for time-stretched IT resources to focus on other strategic business needs.